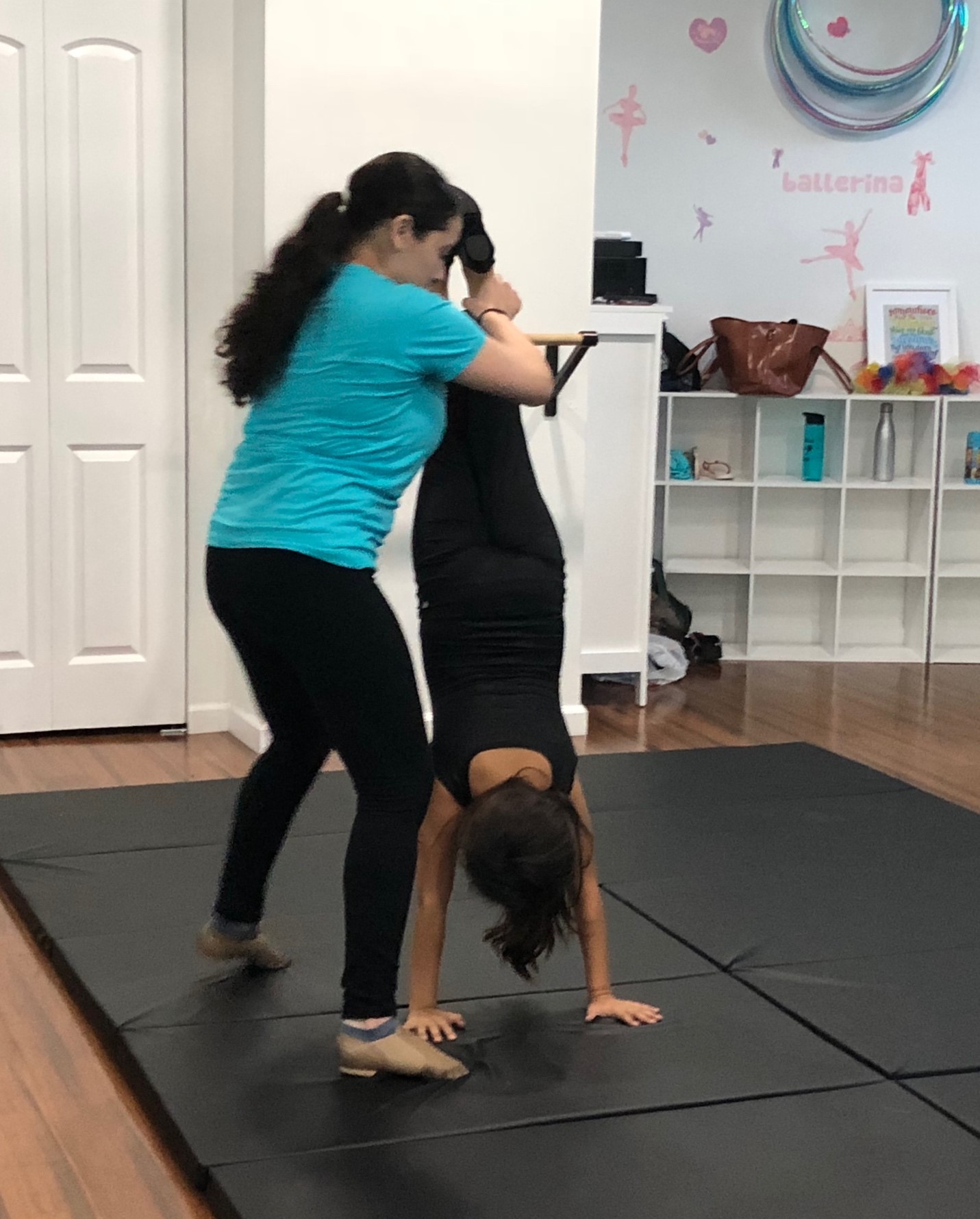 Our  acrobatic classes work to increase flexibility, strength, balance, coordination, endurance, timing, body awareness, self-discipline, and confidence.
Classes focus on proper hand placement and body alignment with emphasis on the muscles and flexibility required to perform proper technique. Beginner levels focus on backbends, cartwheels, headstands etc..
More advanced levels work on front and back walkovers, handsprings, aerials etc..