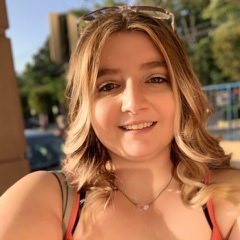 Miss Amanda started her dancing voyage at the age of 3 years old, she was taught by both, Miss Marie and Miss Christina (her mother) for many years.
At a very young age and through hard work and dedication, she worked her way up to Miss Christina's Competition classes early.
Amanda has attended many dance competitions over the years under the direction of, Miss Christina, with a lot of discipline and Perseverance Miss Amanda and her team succeeded in winning many medals and awards. They were able to take all of the critiques and pointers they received from the judges over the years and advance themselves to become better dancers.
Miss Amanda has been dancing for 21 years and has been a Dance Instructor assistant for 11 of those years. Miss Amanda loves teaching children and they love her..
Miss Amanda is making her debut this year as a Dance Instructor, joining the Christina's Dream Dance Studio staff as one of our baby Instructors and she is very excited to follow in her Mothers footsteps in becoming a dance Instructor.
Miss Amanda is experienced in Ballet, Tap, Jazz, and Acrobatics and is ready to show all that she has learned.